In Lloydminster, the border is just a road. But it's one that health data cannot cross, a decades-long issue for residents and caregivers.
Article content
When Stephanie Munro's grandmother crossed the border to go to the hospital, she found an unwelcome surprise: her medical records couldn't come with her.
Article content
It is a decades-long headache in Lloydminster, a border city where separate health privacy laws in Alberta and Saskatchewan mean that health information like test results and medical charts can't be accessed on the opposite side of the border, which separates most residents from the city's hospital.
Munro, a nurse for more than two decades in the community and the CEO of the local hospital foundation, said Alberta's government pledged to fix the age-old problem in November 2020, but it has yet to happen, leaving patients like her grandmother working to scale the invisible data wall.
"There is no reason at this point that that is information we should not be able to access," Munro said. "Your medical record, I firmly believe, should follow you wherever you go."
Article content
Technology has made those records more available than ever. Patients in Saskatchewan and Alberta can use eHealth and Netcare, respectively, to see their health information whenever they want.
But both provinces also have strict laws prohibiting movement of that data. Ron Gillies, a member of the local health advisory committee, recently spent an extended time in Lloydminster's hospital on Saskatchewan's side of the border. He described "reams of paper" as staff tried to move health records from A to B. At some points, he said, transfer seemed only possible if doctors sent a fax at the exact moment someone was waiting for it, which staff seemed far too busy to do.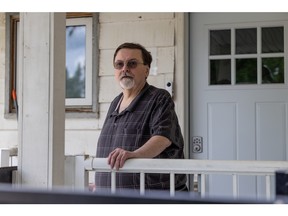 The issue may seem trivial, but the consequences are real. In some cases, patients end up doing the same diagnostic test twice to avoid the lengthy transfer process. Other times, they resort to writing it down themselves when travelling for surgery.
Article content
"We've had patients literally carry their medical charts with them when they go to the hospital from Alberta to Saskatchewan to ensure they have the right information," Mayor Gerald Aalbers said.
Alberta's government in 2020 passed Bill 46, an omnibus bill that included new data-sharing provisions that the government said would "set the stage" for patients and providers in other provinces to access records via Netcare.
Nearly two years later, residents are still waiting.
"We're hearing crickets. Nobody can tell us why," said Paul Richer, the chairman of the Lloydminster and District Health Advisory Committee.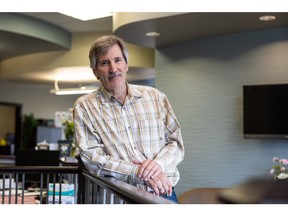 In an unattributed statement, Alberta Health said "key operational steps" still had to be taken before changes were made and said Saskatchewan physicians working at the Lloydminster Hospital would have access to Alberta health records as affiliates. The Alberta government said it also plans to make a presentation to a bi-provincial health committee on the issue soon.
Article content
Garth Rowswell, the MLA for Vermilion-Lloydminster-Wainwright, admitted the process is taking a long time, but said it was a notable achievement to get the issue addressed by politicians after years of residents struggling.
"Sharing of that information has been a problem for so long. It's been ignored. It was such a localized issue that it just didn't get brought up the list of high priorities," he said.
"It's taken longer than anyone would like. You pass legislation, and you wish you could flip the button and everyone could get the information. But there are systems that have to get put in place," Rowswell said.
Saskatchewan has no parallel legislation that would make it easier to access eHealth records for patients and providers on the Alberta side of Lloydminster. Health Minister Paul Merriman said while moving data may seem simple, he does not want to risk exposing people's private health records.
Article content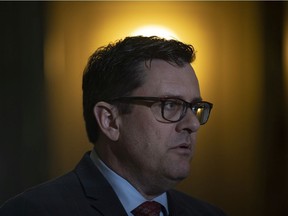 "At the 10,000 foot level, it seems very simple. But when you get down to the granular level, it creates some challenges," Merriman said. He added that aging digital infrastructure on both sides of the border could make transfers tricky and said in some cases such systems may not be compatible.
"Sometimes it might be a round peg into a square hole, and the data doesn't flow from one side to the other," Merriman said.
Rowswell said his message to constituents is to be patient.
"That's been a concern for literally decades — the sharing of information across the border. It was never, ever legislated, ever. So to me, that was one of the marks on the wall for my life in politics, is that we actually passed legislation to share the information," he said.
zvescera@postmedia.com
twitter.com/zakvescera
The news seems to be flying at us faster all the time. From COVID-19 updates to politics and crime and everything in between, it can be hard to keep up. With that in mind, the Saskatoon StarPhoenix has created an Afternoon Headlines newsletter that can be delivered daily to your inbox to help make sure you are up to date with the most vital news of the day. Click here to subscribe.