'It's the accumulation of hard work and something you dream of as a kid, and you're honestly looking forward to the moment'
Reviews and recommendations are unbiased and products are independently selected. Postmedia may earn an affiliate commission from purchases made through links on this page.
Article content
Sam Adekugbe was named early Sunday to Canada's World Cup soccer roster.
Article content
The experienced defender, who plays as a left-back for Turkey's Super Lig club Hatayspor, made the 26-player squad set to return — after decades away — to the much-anticipated international event next week in Qatar.
Article content
And with that news comes joy for the 27-year-old Calgarian.
"I knew a couple of days ago," said Adekugbe, with a chuckle, from Istanbul. "It's exciting. Definitely feeling excitement — more than anything. Just looking forward to being there and feeling certain feelings and embracing everything. It's the accumulation of hard work and something you dream of as a kid, and you're honestly looking forward to the moment."
Article content
He learned through a letter from national head coach Jon Herdman and Team Canada, making his kick dreams come true.
Article content
"It said, 'Congratulations on your selection', so it was nice to hear," Adekugbe said. "I think the first time I watched was 2002, when I was living in England and remembering Ronaldinho chip David Seaman from the halfway line, and ever since then I wanted to play. I was 7 or 8.
"I think when I definitely embraced it was the World Cup in 2010 South Africa. That's when I really understood football more and enjoyed the game more."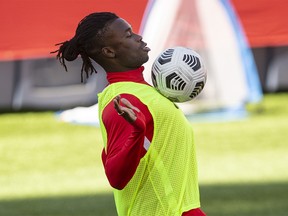 Adekugbe is a veteran of Canada's national team, having played 33 games with the side and having fought hard to reach this proud moment. His journey took him from has taken him from minor soccer in Calgary to Major League Soccer's Vancouver Whitecaps and onwards to Brighton & Hove Albion of the English Premier League, IFK Goteborg of Sweden's Allsvenskan and onto Norway's top loop — the Eliteserien — with Vålerenga Fotball in Oslo before joining Hatayspor in 2021.
Article content
"I wouldn't be in this situation if it wasn't for my time in Calgary, especially with Calgary Foothills soccer club," Adekugbe said. "If you look at the national club, everybody comes from different cultures and different backgrounds, and my history starts in Calgary. I think if anything, it just sends a message that it doesn't matter which city you're playing in or which city you're living in. It's about really aspiring for bigger dreams."
Like the World Cup, where Adekugbe will be a key part of a seven-man defenders group.
"I feel like I've played an important part in the qualification," Adekugbe said. "We have a brotherhood, and everybody talks about sacrificing for the shirt, so when it's your time to play, you do your responsibility. We have 26 very good players, and every game, everyone will have a different role. And you can also support as a finisher, as well. And that's important for what the coach wants, too."
Article content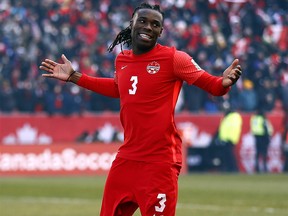 As well, former Cavalry FC and Calgary Foothills defender Joel Waterman was selected to the defence of Canada. The 26-year-old native of Langley, B.C., joins Adekugbe, Steven Vitoria (Chaves), Alistair Johnston (CF Montreal), Richie Laryea (Nottingham Forest/Toronto FC on loan), Kamal Miller (CF Montreal) and Derek Cornelius (Panetolikos).
"It's very humbling to be selected given my journey and where I came from," Waterman said. "It's an honour for me to wear the red and white, and it means so much to me but also my family and community back home. Wouldn't be here without them, so it's a team effort and it's success for everyone who supported me."
Herdman talked early Sunday on TSN of the reactions of players after hearing if they'd be named — or not named — to the squad.
Article content
Especially Waterman's.
"The guys are going to respond differently — some are in shock, some are in despair," Herdman said. "But I think for me and the staff, to be able to share that news with someone like Joel Waterman, who's been grinding now for four years, is (amazing). He's been contributing in different ways in his own career to get him to this point. That was a significant conversation.
"He's a real Canadian story, that one. For a lot of young players to see the path that he took through the (Canadian Premier League) and probably being told that he wasn't going to make it at certain levels and then rocking it this year with (CF) Montreal (of Major League Soccer) and being a massive part of what they did (is great). To make his first Cup and then to get the call-up? I mean … this is the stuff I love. And it's part of the job that you dream of, being able to tell a lad like him that he's going to the World Cup."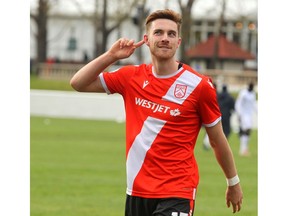 Canada opens its first men's World Cup experience in 36 years against Belgium on Nov. 23 (noon, CTV/TSN). It then follows with more Group F round-robin soccer against Croatia on Nov. 27 (9 a.m., CTV/TSN) and against Morocco on Dec. 1 (8 a.m. CTV/TSN).