Article content
Local business improvement association leadership reacted with anger Tuesday after learning Windsor's city council has temporarily taken over control of all nine BIAs pending establishment of a new governance model and regulations.
Article content
Council passed a motion at Monday's council meeting that will let it take control over the business associations across the city for up to the next 60 days in a bid to establish consistency on how they operate, elect board members and how finances must be reported.
Article content
"We have nine BIAs — some are small and some large, some have have dedicated staff and some don't," said city CAO Onorio Colucci, whose office will oversee the process of developing a city-wide governance and procedural model.
"The tax levies for each vary from $30,000 up to $700,000 for our downtown BIA. Council wants to ensure there are consistent procedural policies in place in terms of budgeting, financial reporting, who is eligible to be on the board — all things involved in running a BIA on a day-to-day basis."
Article content
The downtown BIA recently had its board elections declared as void to due some concerns on the voting process, but Colucci said council's concerns had little to do with what transpired and had been brewing for the last couple of years.
"Council just wants to see consistency in how they operate," he said. Some boards have administrative staff because they are large and can afford that, while others are small and are run by business owners at a side desk while they also are trying to run their own business.
"We need a playbook consistent for all sectors."
No new BIA board members can be appointed in the interim and council members will act as the board for each BIA for any immediate pending decisions for up to the next 60 days.
Article content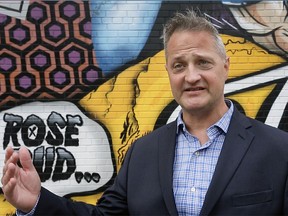 And that has left leadership of the local BIAs furious with council's decision.
Brian Yeomans, chairman of the downtown BIA — the city's largest — did not wish to comment Tuesday until learning more about what lies ahead.
But Ford City BIA Chairman Shane Potvin called council's decision "shocking" and fears the impact caused by the looming delay in being able to conduct business.
"We are screwed," he said. "At this time of the year our BIA needs to move forward and organize events for the year. This will really tie our hands. It's frustrating."
The Ford City BIA has its own constitution and should be allowed to function at "arm's-length" away from municipal or outside control, Potvin said.
"This kind of control has not happened before and seems drastic," he said. "This is a pretty big deal. We can't form a board, sign cheques or plan our festivals which normally starts right now.
Article content
"This needs to be addressed quickly because it's not only affecting BIAs, but also business owners and the way they can promote things happening in our neighbourhood."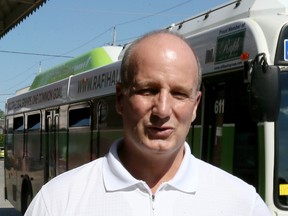 Chris Ryan was recently elected to become director of the board for the Olde Riverside BIA, but the entire board is now being put on hold.
"We are very concerned with where this is going," he said. "It seems they are trying to control something where they have no boundaries to do that. Our BIA is funded by business and property owners. City council already has a member on the board, so I can't understand why they are doing this and taking control over funding that's not even theirs."
Ryan called it an "overreach" and believes BIAs should themselves be asked to get together and create their own framework which could then be handed back to council for approval.
Article content
"For them to come and dictate to us, that is not what their powers are," he said. "We all know how their consultation process works. They listen to you and then come back and push on you 'this is what's happening.' I don't have a lot of faith. We should not be told the framework, how our dollars are to be spent and who it is that can be appointed."
The city's next step will be creating a task force of city administrators who will then work "in consultation" with the BIAs to develop the new governance rules, Colucci said.
Council members will act as the board until the process is complete.
Article content
"The guidelines will be put together and forwarded to council for final approval before the end of the 60 days," Colucci said. "Then council will step back to their normal roles."
Up until now there has been municipal guidelines in place for local BIAs with a council member sitting on the board of each one, he said. But each BIA has followed those guidelines in different ways.
"There has been some oversight, but we want to make sure it's consistent with everyone," Colucci said. "This is about ensuring good governance and transparency so procedures are standardized."