Paris Hilton opened up about having an abortion in her early twenties in a recent interview with Glamour UK, using the opportunity to also discuss political activism – particularly regarding laws hindering a woman's right to choose.
"There's just so much politics around it and all that, but it's a woman's body… Why should there be a law based on that? It's your body, your choice and I really believe in that," she told Glamour UK's Emily Maddick in a piece published last Thursday. 
"It's mind-boggling to me that they're making laws about what you do with your reproductive health, because if it were the other way around with the guys, it would not be this way at all," Hilton said.
PARIS HILTON SAYS SHE HAS HER BABY VIA SURROGATE BECAUSE OF TEENAGE ABUSE, OTHER 'TRAUMA': 'I WANT A FAMILY'
Hilton, who formerly caught flak for not only saying she had voted for former President Donald Trump, but also for being in close circles with him through her family's close friendship with the real estate mogul, cut a question about him short when Maddick followed up her inquiry about abortion.
"I can't help but wonder about her thoughts on a certain former President Donald Trump, a close family friend of the Hiltons since Paris was a child and who she claimed to have voted for. 
PARIS HILTON SAYS SHE WAS SEXUALLY ABUSED AS A TEEN BY BOARDING STAFF PERFORMING CERVICAL EXAMS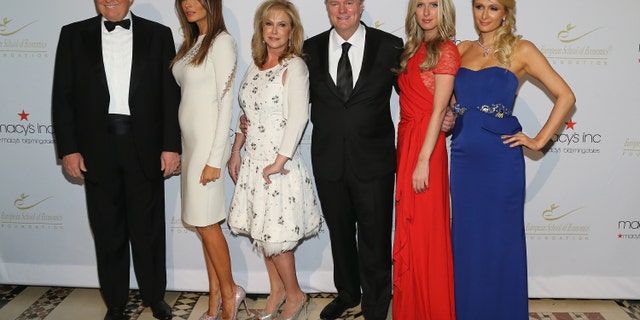 "So I ask her how she feels, knowing that it was Trump who put in place the Supreme Court judges who overturned Roe v. Wade," Maddick wrote.
She continued that Hilton interrupted her at "close family friend," firing back with a snappy and succinct: "Not any more."
"And with that, that topic is abruptly halted," Maddick continued.
Hilton's interview also detailed her struggles with relationships and sexual assault, even touching on the infamously leaked sex tapes recorded by her then-boyfriend, Rick Salomon – both of which Hilton never authorized to be recorded.
PARIS HILTON WELCOMES FIRST BABY WITH HUSBAND CARTER REUM: 'ALREADY LOVED BEYOND WORDS'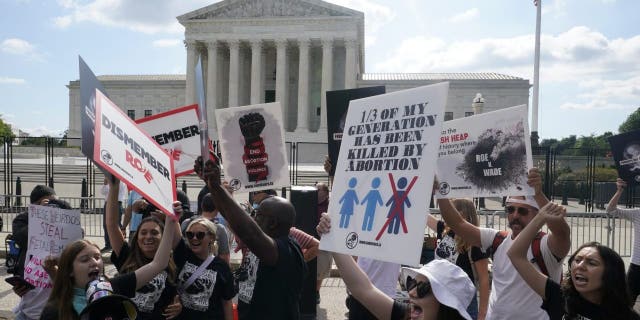 "I was vilified when it came out. I was made to look like I was the bad one and no one was looking and seeing this grown man," she said.
She added that the criticism she received is "still in the back of my mind" whenever she enters a room, continuing on to add that the experience made her even more distrustful of her future boyfriends, and she even considered becoming asexual.
She also claimed her persona as an heiress was a coping mechanism for the wounding criticism, saying she drew upon inspirations like Dolly Parton, Barbie and Marilyn Monroe to make the glitzy and glamorous facade work.
"I would literally just think about who I wanted to be and who I was going to become," she told Maddick. "I started closing my eyes and dreaming of this world; I'm going to work so hard and become so successful and no one will ever control me again."
CLICK HERE TO GET THE FOX NEWS APP