Article content
The true test for any boxer is what they do when they get knocked to the canvas.
Article content
When he started the Cabbagetown Boxing Club on Lancaster Ave. in 1972, a young Toronto cop named Peter Wylie just wanted to give kids from any walk of life a fighting chance.
Article content
Many came from economic disadvantage and had directionless lives or were heading down the wrong path. Others were from better financial positions but needed structure and coaching to achieve the goal of going to the Olympics or turning professional.
There were never any questions asked at this club, only answers provided, dreams achieved, champions crowned.
Thousands of boys and girls and men and women have put on the boxing gloves and climbed into the ring at Cabbagetown Boxing Club. Fifty years later, the founder of the iconic boxing and youth club is battling on with the same goal in mind.
But he now has some extra help with BGC Toronto Kiwanis jumping into the ring to take things to the next round.
"It's the greatest thing that Kiwanis is involved," Wylie said at last week's open house. "They have saved the club."
This is no exaggeration.
Article content
As Steve Buffery wrote in 2020, the Cabbagetown club was close to being closed forever. Funding sources had run dry and the doors were about to be shuttered.
That would have been a shame, because the Cabbagetown Boxing Club has meant so much to so many. Some of the big names who went on to international boxing careers include Shawn O'Sullivan, Lisa Brown, Arthur Biyarslanov, Johnny Kalbhenn, Asif Dar, Marcus Priaulx, Sean Black, Pat Fennell, John Raftery, Marc Leduc and Egerton Marcus.
In total, the club boasts 10 Olympians. But Wylie, now 76, said the names people don't know about that are a big part of the story too.
"My vision in the beginning was to give kids a place to go to get training and discipline to help them in the future," Wylie said. "With Greg Gary and his team at Kiwanis, the vision is still the same. It's such a good fit because it keeps the old tradition but with modern approaches."
Article content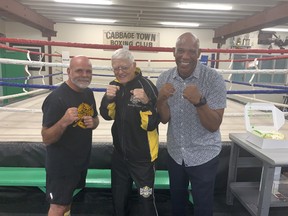 Gary is an athlete and coach himself, having won a Grey Cup with the Hamilton Tiger-Cats, played in the NFL and coached at the University of Toronto. He knows the importance of offering opportunities for kids no matter their economic situations. He knows what sports can do to help young people and their futures.
Longtime Cabbagetown trainer Kalbhenn is glad the club is back on track because there are so many kids who came in that didn't go on to have boxing careers but because of the sweet science went on to have jobs and lives they wouldn't have had if they had not come up those stairs and into the gym.
"Whenever I am out and I hear somebody driving by operating a truck, or working for the city, or in an office downtown yell out 'Hey coach,' it always makes me happy," Kalbhenn said. "People we have coached over the years always talk about how this place taught them about hard work and discipline."
Article content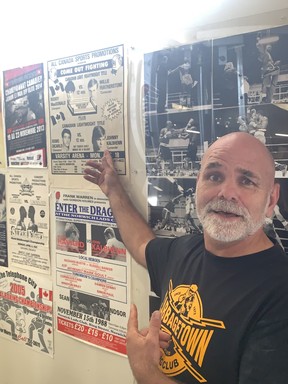 In my view, Wylie and Kalbhenn should be awarded the Order of Canada for all they have done. But they say they don't even think about honours or pats on the back. They feel they are there to assist others in attaining their goals and lifting up people who need it.
Wylie believes helping young people become successful adults and good citizens is why they do it. That, as much as the belts, trophies and medals, is the most important legacy of the club.
For 50 years they have taught kids how to take a punch and to get up when they get knocked down. Ironically, Cabbagetown Boxing Club has done that itself and is back on its feet, ready to keep fighting for kids and their futures.